Principle of intelligent display thermos cup scheme development and its application method
2021-11-26 18:18:16
hongling
Principle of intelligent display thermos cup
Its principle is actually very simple. The main thing is to install a temperature sensor on the cup cover, and then measure the temperature through the electronic intelligent sensor to sense the change of water temperature anytime and anywhere. Just touch the top of the cup cover to display the temperature.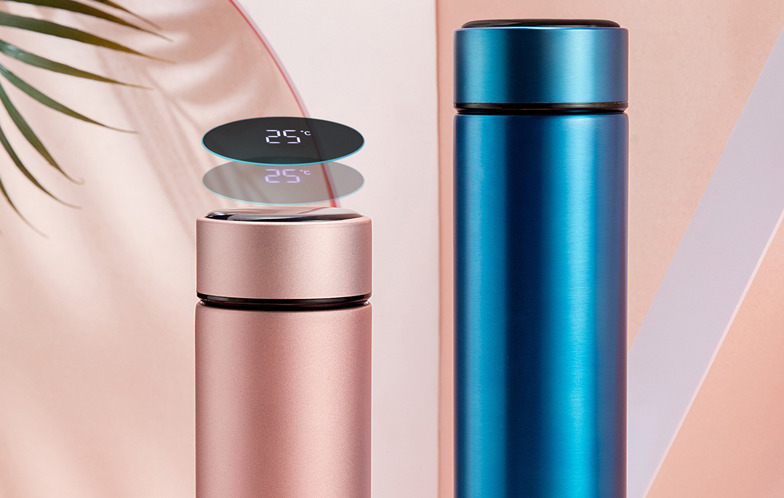 Intelligent display thermos cup
usage method
1. We need to turn the digital display cup upside down for ten seconds and then place it vertically. At this time, touch the lid of the cup with the handheld display. The displayed temperature is the exact water temperature.
2. Touch the cup cover with your fingers to display the water temperature immediately to avoid scalding your mouth when the water temperature is too high.
Composition structure
1. Display cup cover: the LED display single chip microcomputer chip is used to transmit heat through the temperature sensor, and then the temperature is controlled to the LED screen through the program of the main control chip;
2. Cup: made of edible grade 304 stainless steel, with good heat insulation;
3. Stainless steel tea compartment: it is made of 304 edible stainless steel with fine filter screen, which can well separate tea;
4. Silicone anti-skid cup bottom: silicone anti-skid pad is used, and the anti-skid effect is also very good.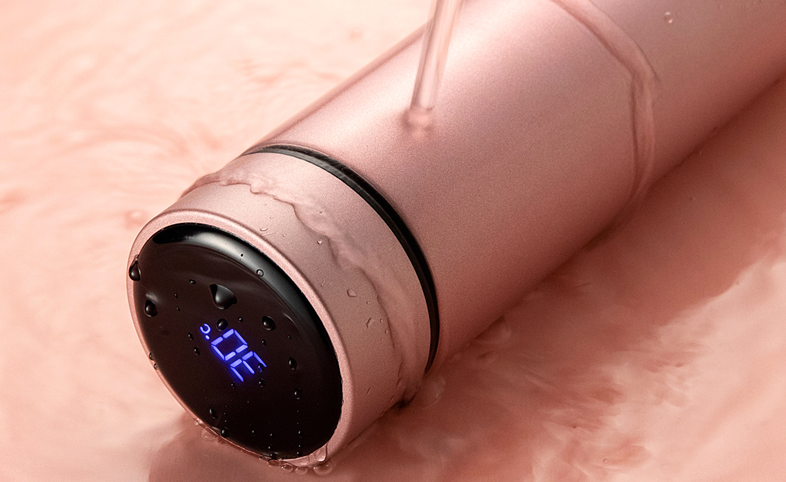 Intelligent display thermos cup