Working principle and characteristics of LED flashlight scheme development
2021-11-29 14:14:06
hongling
Working principle and characteristics of LED flashlight scheme development
This paper introduces a case of LED flashlight scheme development. With the development of electronic technology, the original tungsten lamp flashlight has also evolved into an LED flashlight. Atomic electrons have many energy levels. When electrons transition from high energy level to low energy level, the electric quantity of electrons decreases, and the reduced electric quantity is converted into photons and emitted. Many of these photons are lasers.
working principle
The principle of LED lighting is similar. However, the difference is that the LED will not emit light through the electronic transition inside the atom, but by applying voltage at both ends of the PN junction of the LED, the PN junction itself will form an energy level (actually a series of energy levels), and then the electrons will transition with this energy level and generate photons to emit light.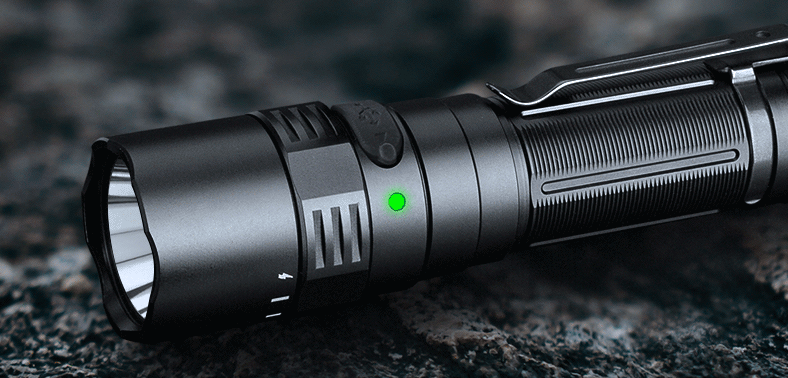 LED flashlight
Circuit description
1. 220V AC power supply is connected to AC1 and ac2. After dividing the voltage with R1 and C1, an AC voltage of about 6V can be obtained.
2. The battery has three working states: charging, discharging and neither charging nor discharging. A: if AC is inserted and the battery is connected to the reverse polarity voltage and greater than the battery discharge voltage, the battery is in the charged state (whether the switch is closed or not). B. Do not plug in AC power, close the switch, connect the light-emitting circuit, the indicator light is on, and the battery is discharged. C. If AC is not plugged in and the switch is turned off, the battery will neither charge nor discharge.
3. The light-emitting circuit is composed of a switch, a white light-emitting diode, its current limiting resistance and a battery. The indicator lights up whenever the switch is turned off. Use AC power to plug in AC power, otherwise use battery power.
Application mode
1. High brightness lighting mode: suitable for daily night outing, floor inspection and corner search; Long distance lighting for outdoor mountaineering, hiking, cycling, cave exploration, hunting and other occasions.
2. Medium bright lighting mode: suitable for daily inspection and maintenance of electric appliances such as electricity meter, water heater and air conditioner, and daily automobile maintenance; Close up lighting for outdoor mountaineering, hiking, cycling, cave exploration, hunting and other occasions.
3. Low brightness lighting mode: suitable for daily home lighting after power failure, reading at night and rising at night; Outdoor camping, night fishing, checking maps, etc.
4. Explosion flash mode: applicable to arrest, close defense, forced parking, emergency signal, etc.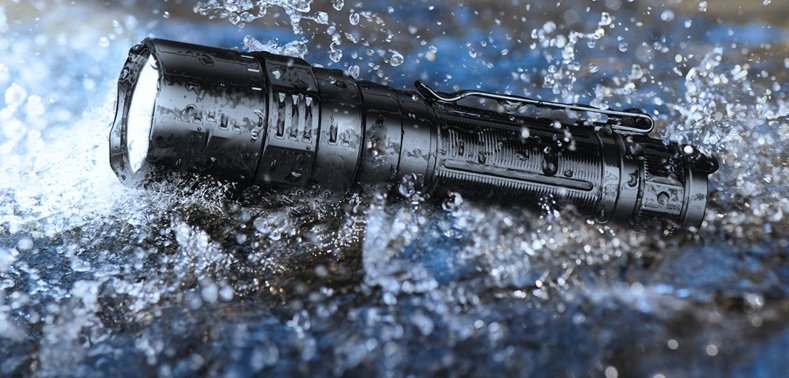 LED flashlight
characteristic
1. Cold light, low heat, no damage to the lamp holder, high practicability.
2. Fast reaction speed, impact resistance, good weather resistance, small volume, easy to small and lightweight.
3. Power saving, energy saving, low consumption, green environmental protection.
4. The response speed is up to 1US (microsecond), which can improve the defense without preheating the light.
5. Low voltage drive (voltage 1.8 ~ 4.0V).