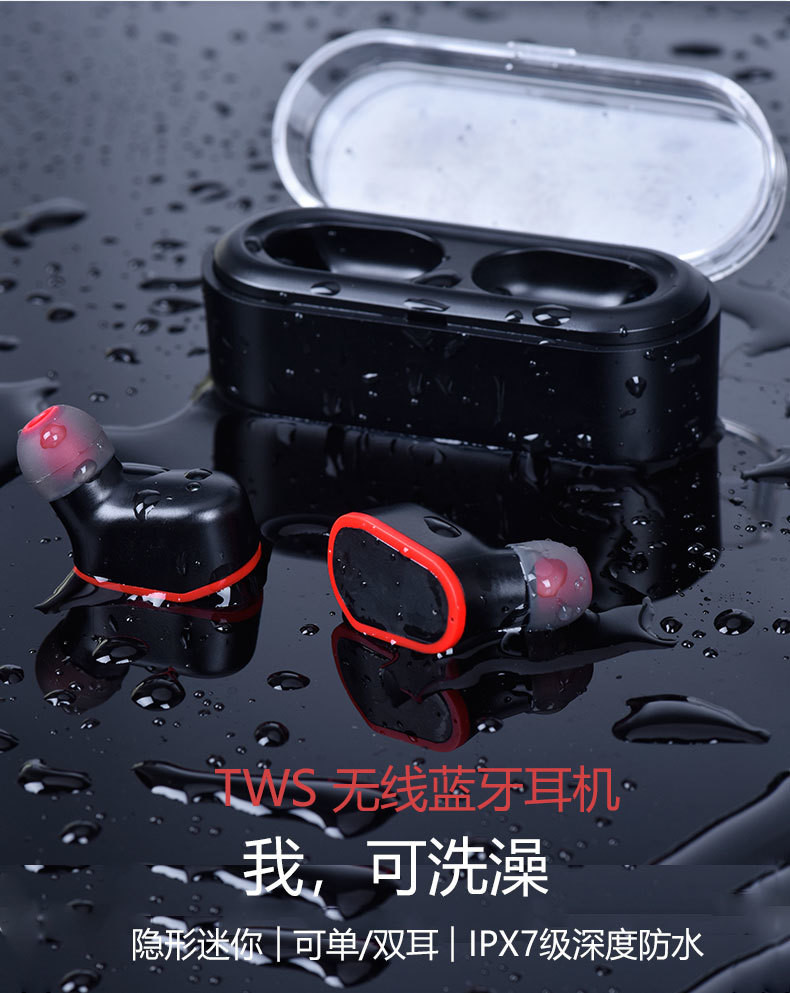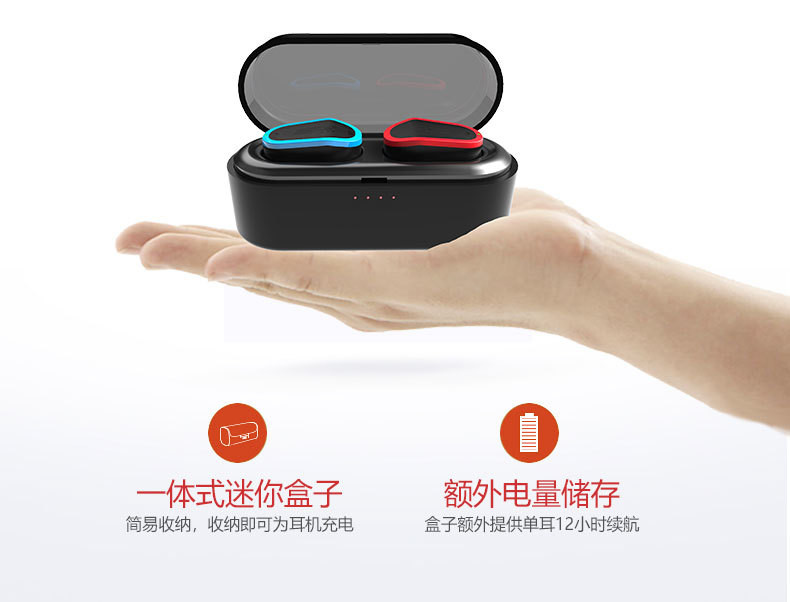 True wireless touch Bluetooth headset P05
Heavy bass bin-aural wireless stereo Bluetooth headset
Hello P05-TWS
Flash pairing, two automatic pairing, 5D surrounded sound effects
Change starts every day.
Accompany music at anytime and anywhere
Sports, business communication, fitness
True wireless separation fuselage
Abandoned to give people bound wire, through the transmission chip series connection, the realization of two single ear sound fusion transformation, to give the ears more freedom, more shocking true wireless stereo enjoyment.
Invisible and comfortable, we really did it!
Hidden in the ear, ear sticking is really invisible with good ear design.
Pocket storage box with power storage function
Easy for carrying
Integrated mini box
Simple charge and charge can be used for earphone charging.
Extra power storage
The box provides extra 12 hours of single ear life.
Wireless Bluetooth headset, invisible mini, single and double ears, IPX7 class deep waterproof.
Share with HIM/HER
Good life, good music, enjoying both.
Leisure and driving
Free hands, safer driving
Exercise and fitness
It's your private partner.
Bluetooth 4.2 chip to make something fresh.
Technology to life, from trial to step by step.
We turn the cool technology of science fiction into reality.
Dare you try M9 to open the door of the future?