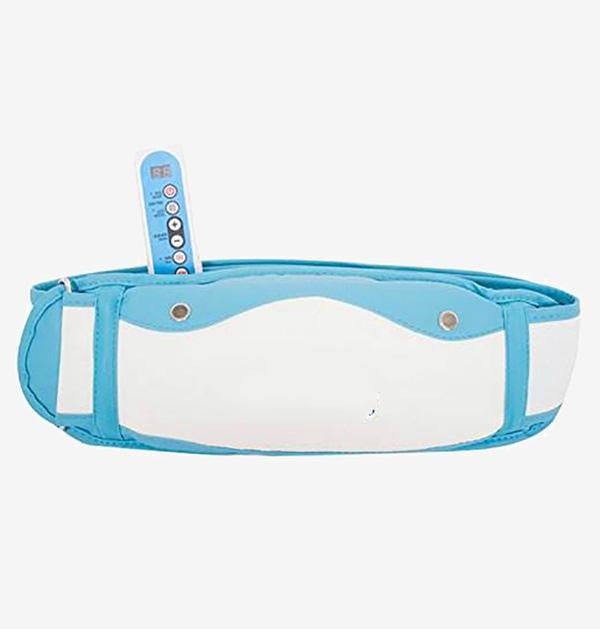 The massage belt is a kind of massage belt. It involves a massage appliance and is equipped with massage balls. At least two massage balls are freely installed in the soft bag. The massage balls are in a free state in the bag. Both ends of the bag are equipped with elastic bands and elastic bands. Correspondingly equipped with interlocking buckles, the massage ball can be placed in the middle of the bag body, and the bag body can be tied to the waist or the back of the chair. Sitting on the chair and relying on the back of the chair, you can massage the waist by yourself, or Tie it to other parts of the back and adjust the massage ball. Sit on the chair and lie on the back of the chair or lie on the bed. Rely on the pressure of the body to make the massage ball perform self-massage on the massaged area. You can also use the massage ball. Placed at one end of the bag body and the other end of the carrying bag body, it can tap various acupoints on the body. It has a simple structure, low cost and easy use. It is suitable for massaging the back and back and tapping various acupoints on the body.
PCB structure description of massage physiotherapy belt
1. The PCB structure diagram is fully compatible with the public housing on the market, and the PCB structure can also be customized according to customer requirements.
2. The main control MCU is SOP20 package.