This article introduces the working principle of the electric wine opener program development; the development of this electronic product allows you to open the bottle without any effort. Open the bottle with one button, the auger in the device will automatically screw into the cork, and the cork can be easily pulled out within a few seconds.
principle
The selection of the single-chip microcomputer developed in this program is the NY8A050D model, which is mainly controlled by the nine-qi single-chip microcomputer chip inside the product to control the operation of the motor, control the screw into the bottle stopper, and control the screw to move upwards to achieve the effect. Open the bottle; the principle of inserting a cork is the opposite.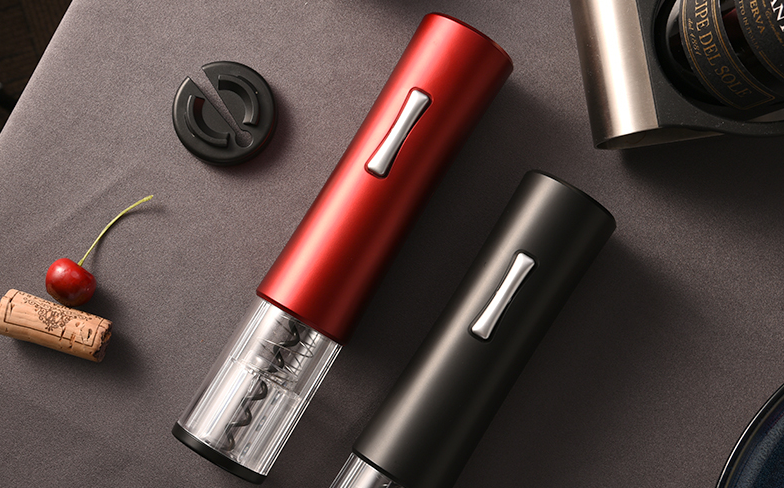 Electric wine opener
how to use
1. Remove the outer packing paper first;
2. Align the corkscrew vertically at the mouth of the wine bottle, and then press the button switch;
3. After starting the corkscrew, the cork will slowly exit the bottle and enter the corkscrew;
4. When the cork completely exits the bottle mouth, the electric bottle opener will automatically stop;
5. Take out the corkscrew from the wine bottle;
6. Press the lower part of the limit switch, and then pull the wine cork out of the corkscrew.
The advantages of electric wine opener program development
1. Simple operation, fully automatic operation;
2. Easy to use, time-saving, labor-saving and fast;
3. Comfortable hand feeling, stylish and beautiful appearance, in line with ergonomic design standards;
4. It meets most bottle standards and is suitable for most red wine bottle mouths;
5. Effectively prevent the danger of accidental scratches;
6. Few failures, economical and durable;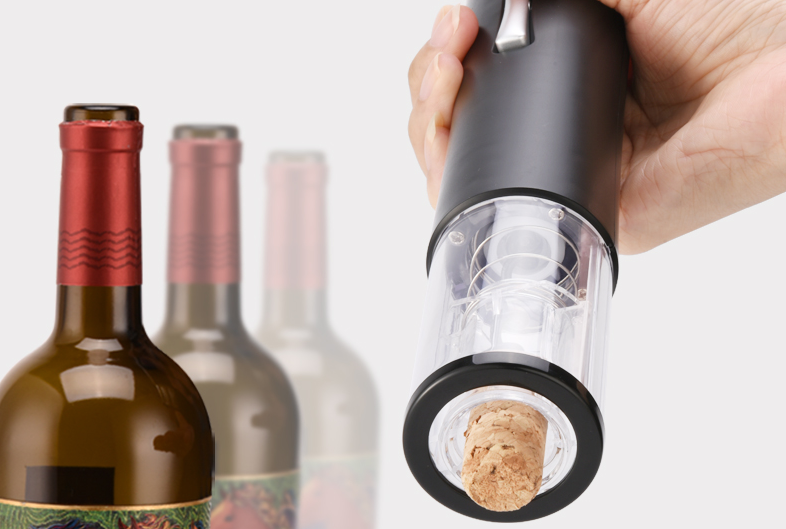 Electric wine opener